John Peel once said that Ze Records was "the best independent label in the world". The Face magazine called it the "world's most fashionable". Between 1978 and 1984, the New York record company's incredible roster included Kid Creole and the Coconuts, Lydia Lunch, Was (Not Was), Lizzy Mercier Descloux, James Chance and Suicide, who were mostly rather extreme characters.
"It felt more like a repertory company than a record label," says the co-founder Michael Zilkha. "We'd have these crazy showcases, with everyone except Lydia, who was outside picketing because she felt I hadn't given her enough tour support."
Four decades on, Ze is back, but as a book publisher. The idea was triggered in January 2017, when Zilkha was visited by an old friend, Glenn O'Brien, who had cancer. O'Brien was a staunch Ze champion when he edited Andy Warhol's Interview magazine in the late 70s, and in 2000 worked with Zilkha on Downtown 81, a film featuring the artist Jean-Michel Basquiat and several Ze acts.
"Glenn was down here having treatment," says Zilkha, 68, on a video call from Houston, Texas. "We were sitting in my garden and he said: 'Michael. Do you think I'm a good writer?' I told him he was a great writer – I loved his writings on Basquiat, Patti Smith and Trump. But he'd never been a part of the literary establishment, so I knew what he was asking."
O'Brien died a few weeks later, by which time Zilkha had promised his friend that he would publish a volume of his writing. In 2019, Intelligence for Dummies: Essays and Other Collected Writings became the first Ze book. "I told him that he would be properly recognised and I'd get it reviewed in the New York Review of Books, which it was." Now, Zilkha is launching Ze's backlist in the UK alongside two books: the former Life magazine photographer Bud Lee's powerful 1967 Newark riots monograph The War is Here; and Adele Bertei's Twist: An American Girl. This extraordinary memoir details her troubled path to forming the first gay all-girl band, the Bloods, and playing in early Ze signing James Chance and the Contortions.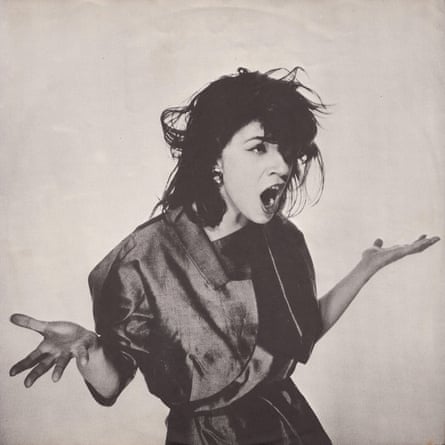 "It's been kinda similar to what happened with the record label," Zilkha says with a smile. "Once I signed the Contortions, I had a track record, so I was able to sign Suicide, or Lydia. But I was only able to sign the Contortions because nobody wanted them." He describes how he convinced Chance to form a spin‑off, James White and the Blacks: "I was interested in disco and I felt that by slowing them down they could change from a no wave band into more of a dance band." Such ideas produced Ze's "mutant disco", a pioneering hybrid of punk and dance.
Music and books have always been Zilkha's core passions. He grew up in London; his father founded Mothercare, but he didn't want to follow in his footsteps. "Mothercare was already built. I wanted something that was mine." After being "horribly bullied" at Westminster school, he found that listening to the Velvet Underground and David Bowie provided an escape. As a child, he had loved children's classical concerts, "because they kept the light on, so I could read".
After graduating from university, he left the country. "I stopped feeling English when I got to Oxford," says Zilkha. "However warm people were, I felt an undercurrent of antisemitism and, having been unhappy since the age of 12, I wanted to start again in an immigrant city. The British, and particularly their aristocracy, are fundamentally cruel in their humour. I also felt life would have been too circumscribed had I remained. I would have fallen into a comfortable but ultimately unsatisfying life."
Instead, he says, "I had the benefit of moving to New York in '75. I found CBGBs within three days and saw everything that was happening. I met [the Island Records founder] Chris Blackwell socially and told him to sign Talking Heads. He didn't, but the next time I saw a band" – the Contortions – "he gave me some money to record them and I was away."
After Zilkha interviewed John Cale for Interview, the Velvet Underground legend suggested they set up a small label. Spy Records was short-lived. "We fell out over Cristina's ironic single, Disco Clone," Zilkha says, referring to the US singer he later married (they divorced in 1990; she died in 2020). "Cristina wanted something Brechtian and John wanted Monster Mash." The schism meant Disco Clone ended up as the first release on Ze.
Zilkha set up the label with Michel Esteban (the "E" in Ze). The Parisian boutique owner brought in Descloux; Was (Not Was), from Detroit, came via a recommendation from a jazz critic; and Zilkha "bumped into" August Darnell (AKA Kid Creole) in a studio.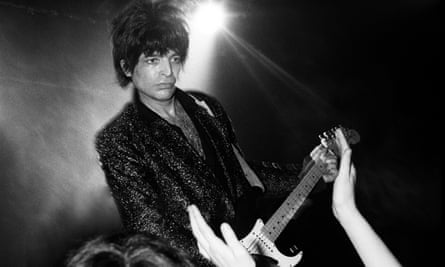 Ze was edgy and glamorous. Artists would simply wander in. "I could only afford to sign people nobody else wanted," Zilkha says – the reason he missed out on the B-52s – "but I felt they were all incredibly talented. Everybody was scared of Suicide, but I couldn't believe they were unsigned. Dream Baby Dream was just sitting in a studio, because there was nobody to pay the bill."
Zilkha even coaxed his acts into making an unlikely festive album, A Christmas Record. "People like Lydia Lunch and [Suicide's] Alan Vega were not touchy-feely," says Chris Butler of the Waitresses, whose song Christmas Wrapping became a festive classic, "but everyone rose to the occasion". Meanwhile, the global success of Kid Creole and the Coconuts' album Tropical Gangsters paid off the label's $400,000 debt to the distributor, Island, within two months.
But things went awry. Zilkha and Esteban parted over a financial matter and the commercial failure of Cale's rapturously reviewed 1982 album Music for a New Society left Zilkha "gutted".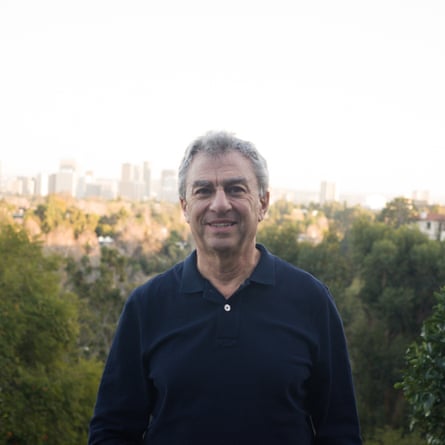 He signed Breakfast Club (including Stephen Bray, who later co-wrote some of Madonna's biggest hits), but the head of Island UK – Dave Robinson, better known as the boss of Stiff Records – said, in Zilkha's recollection: "I don't like this. You should put together a multicultural dance band." By Zilkha's reckoning, he already had the Coconuts: "Why do that again?" Then the Waitresses and the Coconuts decamped to major labels. "August's manager felt he should be on a 'proper label'," he sighs. "Once they're successful, they can go somewhere else for more money."
Zilkha left music, spending 18 months in publishing before helping his father, who had made a "disastrous investment" in oil and gas. In 1998, they sold their company, Zilkha Energy, for a reported $1bn – at which point he returned the Ze masters and publishing to the artists. He has since experienced varying fortunes in biomass and other green ventures.
Zilkha says he isn't driven by money, but sees Ze Books as a "labour of love" to give again a platform to "out-of-the-ordinary voices". He is infectiously enthusiastic about Mary Gaitskill's memoir/literary hybrid The Devil's Treasure, poet Nick Flynn's powerful retrospective Stay, Jonathan Wells' moving body-image memoir The Skinny and the "forgotten but great journalist" Jon Bradshaw's The Ocean is Closed.
"Some of my happiest hours now are driving my granddaughter to school," he says, revealing that the in-car playlist includes old Ze delights such as Aural Exciters' Spooks in Space or the Waitresses' I Know What Boys Like. "But I'm 68. I'm much too young to just drive grandchildren to school."