Reviews and recommendations are unbiased and products are independently selected. Postmedia may earn an affiliate commission from purchases made through links on this page.
Article content
Some cities have nicknames they barely deserve, their relevance lost in the mists of time. Others struggle vainly to live up to the hype. And then there's Nashville.
Article content
Sure, Cleveland lays claim to being the home of rock and roll, while Detroit can always fall back upon its Motown moniker as a musical calling card. But there's nowhere deserving the crown of America's Music City more than this vibrant capital of Tennessee.
Article content
And with WestJet offering direct, four-hour flights from Calgary, there are few places better to soak up some great live tunes, wonderful food and a downtown street scene unequalled in the U.S.
Yes, take a stroll down Honky Tonk Highway on Broadway in the heart of Nashville to see what downtown revitalization can do for a city if it decides to stand back a notch and let it rip. Dozens of bars and restaurants, all offering live entertainment, compete to pull in the masses, which have travelled here from across the nation and beyond.
How wild does it get? Well, Nashville has become the country's biggest lure for bachelorette parties that swarm onto Broadway with such flamboyant enthusiasm they've become a tourist attraction all their own: hey, there's always Vegas for those seeking a quieter vacation.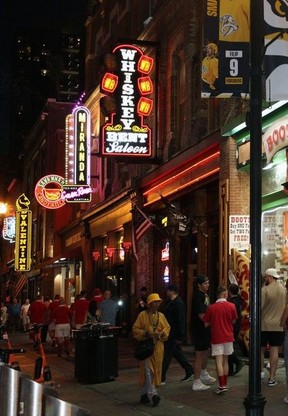 It's a superbly good time and, like most other things in this city of just over 700,000 folk, it's music that brings things together and binds it tight.
Article content
It has been that way for decades, ever since a local Nashville radio station started broadcasting what was essentially a barn dance, and some clever wag compared it to listening to Grand Opera except this was Grand Ole Opry. The name stuck and a legend was born.
Soon, Nashville's Ryman Auditorium, originally built as an evangelist tabernacle, became country music's home as it began hosting live performances. Today, it is renowned as one of the most famous musical stages on the planet, cutting across all genres with a pedigree of past performers second to none. Music lovers flock to Nashville to tour the building and get their photo taken on a stage where everyone from Elvis to Johnny Cash to Bruce Springsteen has trod. Paying homage has never been so much fun.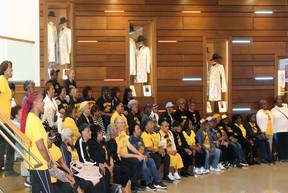 So where to stay? Those wanting to party well into the night will be best suited close to where the action is along Honky Tonk Highway. For those who'd prefer to give their eardrums a temporary rest, then there's the iconic Fairlane Hotel on Union Street – close to the action but an oasis of calm in this bustling city.
The 12-storey Fairlane's been voted the city's most stylish hotel, and it is easy to see why, blending first-rate service with a down-home atmosphere. And there are few nicer dining rooms than its classic Ellington's restaurant with great food and an extensive wine list.
Article content
For an entirely different experience that appeals to a younger crowd, Waymore's Guest House and Casual Club on the city's eastside is hard to beat, with its eclectic mix of room styles, from suites to bunkrooms, along with a rooftop bar and its Casual Club which provides a 4,000-square-feet meeting place for creative types of all kinds. It's the perfect location to explore the resurgent East Nashville – an area symbolizing the grit rather than the glamour of the music industry, only a five-minute bus ride from the heart of downtown.
Dining in Nashville once consisted mainly of various barbecued meats alongside its famous hot chicken – a sumptuous, fiery dish invented here in Music City and a must-try at legendary eateries such as Hattie B's and Princes.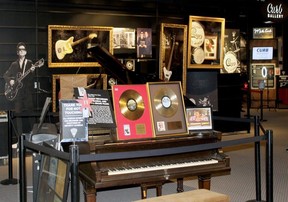 But the revered Ryman is but one of a host of musical museums that dot downtown.
Take your pick from the Country Music Hall of Fame, the National Museum of African American Music – essentially a history of all genres, through jazz, gospel, rock and roll, blues and rap – and the Musicians Hall of Fame. (The Jimi Hendrix exhibit alone is worth the price of admission.)
Article content
And if you're still hungry for some musical history, there is a gaggle of various tours showcasing the recording studios that have worked with some of the most famous performers in history. It's hard to argue this isn't America's Music City after experiencing such a smorgasbord of auditory fare.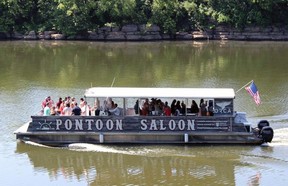 But today, the city is expanding beyond such traditional fare, becoming a burgeoning foodie's paradise with new restaurants popping up weekly.
Stationairy is one such wonderful spot, nestled inside the restored Union Station yards – Nashville being another U.S. city that's successfully turned a down-at-heel railway terminus into an architectural treasure. Diners can feast on locally sourced food while enjoying attentive service that's friendly without being cloying.
And then there's Noko, a new Asian fusion restaurant on the city's eastside that's the most sought-after reservation in town – for good reason. Executive chef Junior Vo, one of the restaurant's three partners, smokes, sears and roasts some of the choicest cuts of meat and fish along with a variety of veggies over an open wood fire grill.
Grab a bar seat to watch this master craftsman work his magic on a 42-ounce slab of Angus beef that makes up the Noko's signature dish, Tomahawk Ribeye, and then dine on the resulting slices of culinary heaven. (Yes, they provide doggy bags.)
It's a great way to bid farewell to America's Music City, though you'll likely clamour for an encore soon enough.