Record Time is Paste's monthly column that takes a glimpse into the wide array of new vinyl releases currently flooding record stores around the world, and all the gear that is part of the ongoing surge in vinyl culture. Rather than run down every fresh bit of wax in the marketplace, we'll home in on special editions, reissues and unusual titles that come across our desk with an interest in discussing both the music and how it is pressed and presented. This month that includes some fine jazz reissues, a collection of early work from a math rock duo and a gorgeous album made from recordings of birdsong.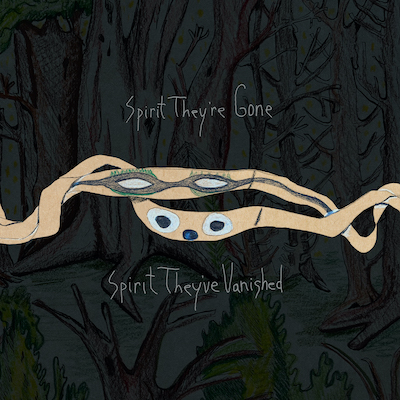 Animal Collective: Spirit They're Gone, Spirit They've Vanished (Domino)
Before they made hay in the indie world as a proper band, Avey Tare and Panda Bear were a pair of psychedelic experimentalists making a racket in apartments and houses around New York and Baltimore. What came out of these DIY sessions was Spirit They're Gone, Spirit They've Vanished, an album released under the two men's musical monikers back in 2000, but is now considered to be the debut release by Animal Collective. It has been re-released as such multiple times in the wake of that group's success, including a 2012 vinyl version issued on FatCat. The record is back in circulation again, and once again credited to AnCo, this year through the band's current label Domino with remastered sound and new artwork. It's hard to say if the work of engineer Dave Cooley had a marked impact on these songs as they were always meant to be noisy and uncompromising, even when they veered into pop territory on "Penny Dreadfuls" and the wobbly "Someday I'll Grow Up to Be…" Spiffing it all up digitally only helps to highlight the splits and wrinkles inherent in the music, which I'm all for. Let's hear the flaws in all their imperfect glory.
---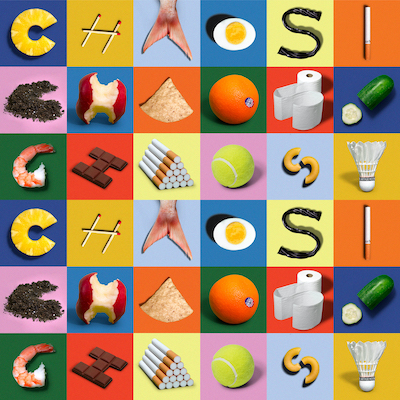 Arthur Moon: Chaos! Chaos! Chaos! (Vinyl Me, Please / Switch Hit)
The credits for the second album by New York-based Arthur Moon lists at least two dozen songwriters and musicians, but it's really Lora-Faye Åshuvud calling all the creative shots for this project. And it's their voice that can be heard on every one of the 15 tracks on this new LP. Filtered through their lens, the contributions of these other players and writers, including Aviva Jaye, Spencer Zahn and Drew Boussard, become mere building blocks for a series of electro-pop tunes set in the liminal space where radio-ready futurism and underground club bangers blissfully co-exist. It's a musical region well-populated by artists like the above-mentioned Animal Collective, the PC Music crew and Super Furry Animals. Åshuvud stakes their place among their ranks with seemingly little effort, adding some cheeky energy and a dash of silken sensuality into the mix.
---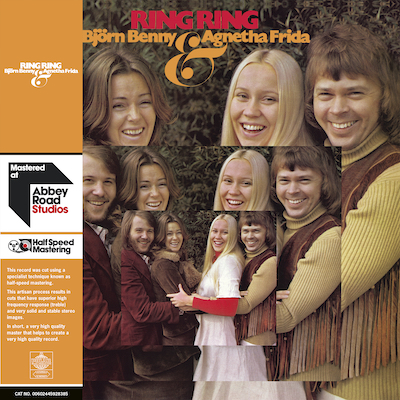 Björn Benny & Agnetha & Frida: Ring Ring (Polar)
In honor of the 50th anniversary of Ring Ring, the debut LP by the quartet that would soon be known as ABBA, the group reissued the album in a variety of formats like a colored vinyl 7" boxed set, a series of picture discs and the edition we were sent for review: a double 45 RPM LP set cut using the half-speed mastering process. A curious decision in the wake of their successful boxed set collecting their studio albums that was issued last year, but one that will surely have their audiophile fans cheering. To the credit of the audio engineers at Abbey Road where this was mastered, it is a sonic upgrade with more dynamic low end and crisper treble. All that clarity can't do much for the music, however, as the songwriters Björn Ulvaeus and Benny Andersson had yet to really hit their stride writing for this configuration. The title track (both the Swedish and English language versions are included) and "Rock & Roll Band" have a nice glammy snap to them, but the rest of the album is pure schläger that slips by without leaving much of a mark.
---
Daft Punk: Random Access Memories: 10th Anniversary Edition (Columbia / Legacy)
Has it really been a full decade since French electro-disco robots Daft Punk exploded in popularity with the release of Random Access Memories and its Grammy-winning single "Get Lucky"? Feels almost impossible if only because the sound of this album continues to resonate in the current work of pop and electronic artists around the world. Still, with such a milestone anniversary, the nostalgia market must be sated, which means a new vinyl pressing of the record, including a third LP featuring outtakes, demos and other bonus material. My favorite of these is an eight-minute track that edits together the sessions of DP and artist Todd Edwards working out the details of "Fragments of Time." It's a blast to hear the studio chatter and to get a behind the scenes glimpse of the duo's writing process. Otherwise, I just keep returning to the original album and its glorious tribute to the club hits of the '70s and '80s. 10 years later and I'm still chuffed that they managed to rope in icons like Giorgio Moroder, Nile Rodgers and Paul Williams to play around with them in the studio. Everyone sounds like they are in a state of creative bliss throughout.
---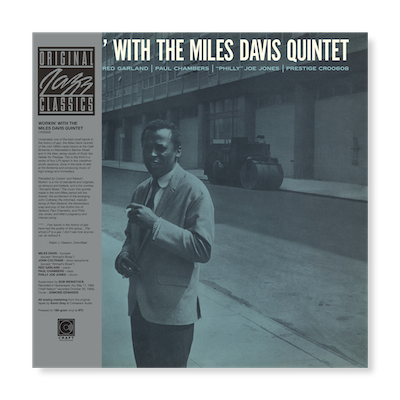 Miles Davis: Workin' with the Miles Davis Quintet / Thelonious Monk with John Coltrane: Thelonious Monk w John Coltrane (Craft Recordings / Original Jazz Classics)
Original Jazz Classics was originally brought about in the early '80s by Fantasy Records to reissue gems from within the vast archives of their subsidiary labels (Milestone, Prestige, etc.). Its vinyl pressings were, by and large, wonderful and reached even greater acclaim during the peak CD era. Now that Fantasy et al is under the umbrella of Craft Recordings, OJC is being resurrected for a new run of jazz reissues, starting with these two masterpieces originally issued in the early '60s. If forced to choose between them, my loyalties run toward the Monk / Coltrane session from 1961. Their playing styles melded so well together as the former's loose, limber piano runs brush so lovingly against the more majestic tones of the latter's tenor sax work. The album also features one of my favorite Monk solo performances on "Functional." I can't deny the greatness of that Miles album from 1960, though. The trumpeter is at his boppiest best, working beautifully off the work of Coltrane, and a rhythm section that boasts pianist Red Garland and drummer Philly Joe Jones.
---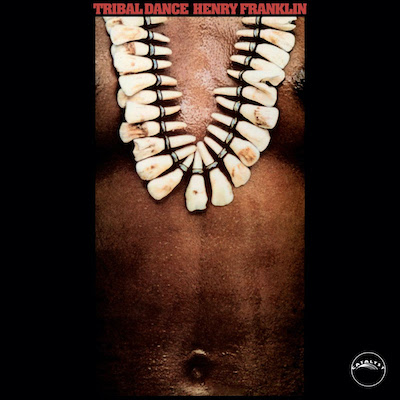 Henry Franklin: Tribal Dance (Catalyst / Real Gone Music)
As a bandleader, bassist Henry Franklin finished off a trio of spiritual jazz masterworks with Tribal Dance, a 1977 release on the short lived New Jersey label Catalyst. The album featured many of the same players who helped out on Franklin's two LPs on Black Jazz, as well as some important new contributors like percussionist Sonship, a player who helps emphasize the music's African influence on tracks like "Cosmos Dwellers" and the furious "Prime Movers." Also in the mix is a new pianist, Dwight Dickerson, who comes to the fore on Franklin's stunning ballad "For Penny" and holds his own amid the riotous clamor of the more upbeat tracks. As the name and chest on the cover of the album reminds us, this is Franklin's show, and it's his bass that runs hot through all six tracks on this album. His playing has a subtle power as it finds ways in and between the rest of the players to push them all to reach beyond their abilities. That comes across in the squalling solos on "Eric's Tune" by trumpeter Jerry Rush and saxophonist Charles Owens. Using Franklin's rubbery rhythm as a springboard, they leap above and beyond.
---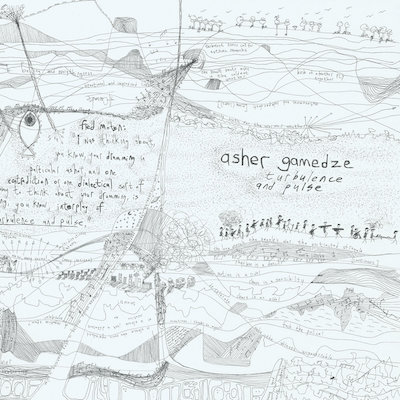 Asher Gamedze: Turbulence and Pulse (International Anthem / Mushroom Hour Half Hour)
South African drummer and scholar Asher Gamedze was inspired to make the music for his latest album by a comment made by a poet in an online discussion that took place during the pandemic. Fred Moten commented that Gamedze's drumming was "an amazing interplay between turbulence and pulse." The musician locked onto that idea and used it as the foundation for his second album — and his first for renowned modern jazz labels International Anthem and Mushroom Hour Half Hour. The double LP he released this month embodies the duality of its title with songs that take the limber swing of African highlife and undergird it with dissonance and experimental sounds, or that tries to find the underlying structure in the freeform playing. Folks who buy the vinyl version of this new record will be graced with a bonus side recorded in Cairo with an ensemble that includes Alan Bishop on saxophone and Maurice Louca on synths. Their live session is a shatteringly brilliant fireworks display of intertwining melody lines and colorful blurts.
---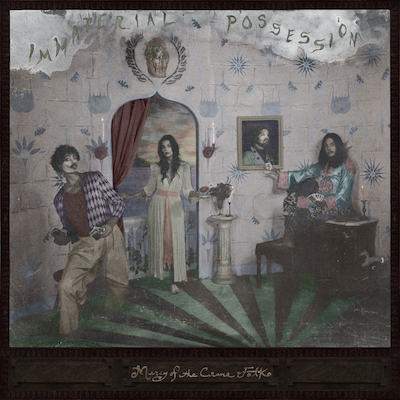 Immaterial Possession: Mercy of the Crane Folk (Fire)
Somehow it came as no surprise to learn that Cooper Holmes and Madeline Polites, the main creative forces behind Georgia psych-pop group Immaterial Possession, met first in an artist-centric commune. There's something so insular to the sound of this ensemble that feels like it could have only been created by people who spent an inordinate amount of time in each other's space, sharing meals, chores, records and books. It begets a wild groupthink that can result in far gone work like the Source Family or more earthbound music as played by this quartet. With the help of similarly minded players like Kiran Fernandes and John Spiegel, the pair of songwriters incorporate floating melodies from South Asia and West Africa into their head trip compositions. It pulls the music free from our modern time, setting it adrift into zones that touch down into the wilds of the late '60s and sometimes even centuries back to the classical roots of India and Mali.
---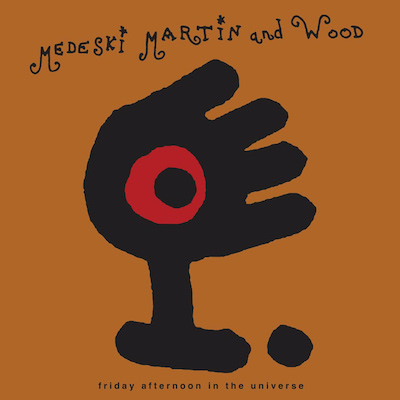 Medeski Martin and Wood: Friday Afternoon in the Universe / Shack-man (Real Gone / Rykodisc)
By the time their third and fourth albums were released, Medeski Martin & Wood were being hailed for bringing back to life the sound of organ jazz trios from the late '60s and praised for their abilities to fold avant garde and psychedelic textures into the mix. And they've only become more beloved as they've found audiences in the jam band circuit and, through their continued association with John Zorn, in the experimental jazz community. All of that is to say that these first-ever vinyl reissues of the trio's earlier albums should be welcome news to folks like myself that have been following the band for decades. The group's unique chemistry is acute on these two releases, in particular Shack-man, which they recorded in a studio built into a shack in Hawaii. The relaxed, funky mood of that session is so delightful to experience. But I also enjoy their playful choice to break up the groove-heavy tracks on Friday Afternoon with short freeform interludes that help to clear the palate before they slip into the next Head Hunters-esque throwdown.
---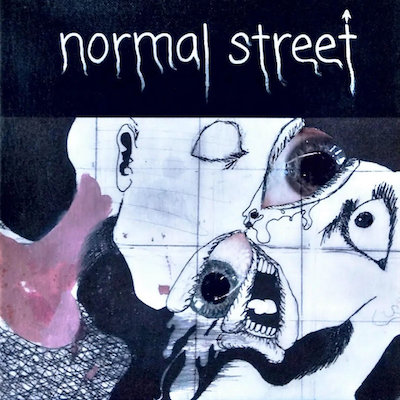 Painted Faces: Normal Street (ESP-Disk)
Whether you spend your free time spinning LPs of challenging sonic blurts and scrabbling sounds dredged from artist's id or not, you have to at least spare a modicum of respect for musicians like David Drucker. Recording as Painted Faces, this New York-based project has allowed Drucker the space to unburden himself of his clearly fevered imagination through an outpouring of small run releases of experimental sound on cassettes and CDrs. He's leveled up nicely in recent years through his affiliation with ESP-Disk, the long-standing label that issued the latest Painted Faces album Normal Street last month. True to form, the music on this LP follows no established pattern or path as it flows from acoustic psych to throttling noise to Reichian soundscapes to synth workouts — sometimes in the course of one 10 minute stretch. It may sound like an unholy mess to some ,but multiple listens kept revealing new details and nuances to these decidedly jaded ears.
---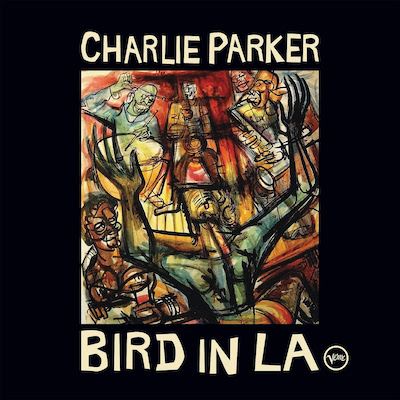 Charlie Parker: Bird in L.A. (Verve / UMe)
Originally issued for the 2021 Record Store Day, this four LP set compiling the many sessions and live recordings capturing the great Charlie Parker in Los Angeles was mercifully given a wider release this month after the initial limited run went immediately out of print. Unlike, say, the Cu-Bop Sessions release that dropped last month, this collection was put together with great care. The music is laid out chronologically, starting with his 1945 appearances in Hollywood as a member of Dizzy Gillespie's Orchestra and wrapping up with Bird as band leader in 1952 performing at Jirayr Zorthian's ranch. This boxed set is a triumph of production and presentation. Engineer Doug Benson performs miracles to bring these rough tapes back to breathing life. Even with the sometimes harsh edits he had to make and the inescapable hiss of some recordings, the music feels immediate and thrilling. The producers even dared to include a previously unknown 1948 recording of Parker as part of the Jazz at the Philharmonic series when the saxophonist was not at his best. They understood the historical importance of that moment, knowing that even the greatest players have an off night and that those flat performances only make the rest of the set's highlights shine that much brighter.
---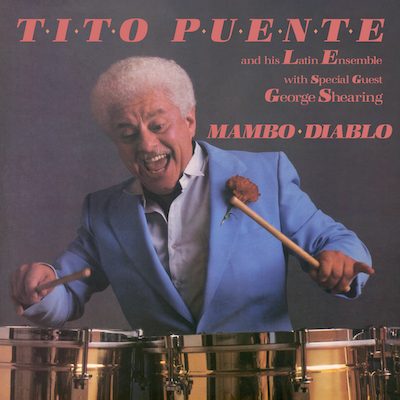 Tito Puente: Mambo Diablo (Concord Picante / Craft Latino)
Craft Recordings' offshoot Craft Latino is going to spend much of 2023 celebrating the 100th birthday of Tito Puente, the percussionist and bandleader who helped bring Latin music to audiences around the world. To help kick things off, they are issuing or reissuing some of Puente's recorded work and unveiling some exclusive digital content. One of their first stops on this journey is a vinyl reissue of Mambo Diablo, an album from 1985 that combines some original compositions with Latin interpretations of jazz standards like "Take Five" and "Lush Life." Kevin Gray, using the original master tapes, has remastered this material with his typical care. The blend of horns and percussion throughout is beautifully balanced with the right amount of space for Puente's vibes and timbales or the solos from woodwind player Mario Rivera and saxophonist George Shearing (on hand to guest on his "Lullaby of Birdland") to jump more boldly out of the mix.
---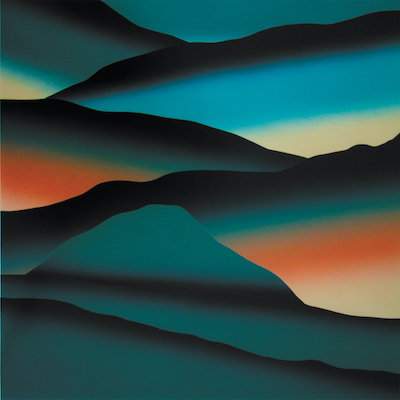 Solid Bronze: Mt. Fuji (Soul Selects)
What began as the duo of drummer George Miller and bassist Ian Everett has now ballooned into a full band as Solid Bronze now boasts six members and a remit to tap into their collective love of space funk, dub, R&B and soul. As heard on their second album Mt. Fuji, the New Jersey sextet hearkens back to a heyday of acid jazz when groups like the Brand New Heavies and Young Disciples had the ears of DJs and fans around the world. What separates Solid Bronze from that pack is a heroic dose of psychedelia expressed through Everett's hallucinogenic lyrics ("Mind is a boulder, could flow like water, let one run past the other") and the Herbie Hancock-esque keyboard lines of Eric Johnson. If you don't find your third eye awakened by these tunes, just let your hips do the work and dance to these fabulous grooves instead. The soul enlivening effect of this music will likely be the same.
---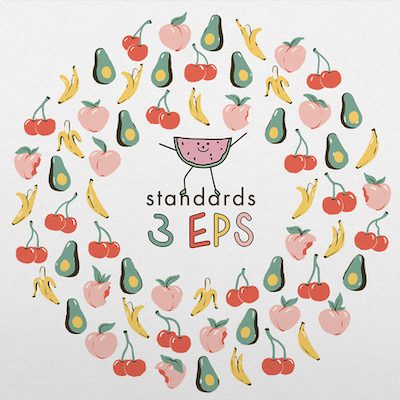 standards: 3 EPs (self-released)
There's something so delightful about the dissonance of a duo that plays intricate math rock instrumentals presenting their work with adorable cartoons of anthropomorphic fruit and Cuban bodega color schemes. Let the music speak for itself. This new vinyl release from standards is a compilation of the first three EPs that guitarist Marcos Mena and former drummers Jacob Richards and Forrest Rice dropped during the group's first few years. Each song is more dazzling than the next. Mena taps and finger picks his way through his maze-like compositions with little effort, and somehow his chosen percussionists have little trouble keeping up with every hard turn and virtuosic run. Thank your lucky stars that Mena is using his talent to rip out playful emo-adjacent tunes rather than something evil like technical death metal or modern prog. We need him on our side.
---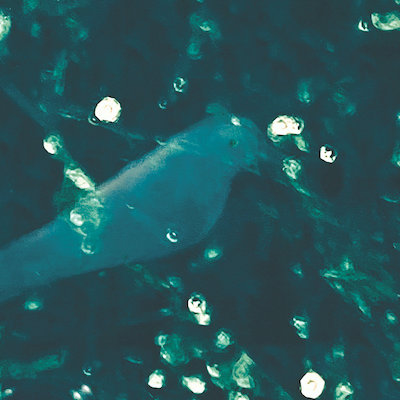 Doug Wieselman: WA-Zoh (figureight)
Musician Doug Wieselman has long been fascinated with birdsong, recording snippets of it in various locations around the world during his travels as an in-demand touring musician. For latest solo album, the multi-instrumentalist has taken these clips, slowed down and processed them and used them as the foundation for a spellbinding collection of experimental soundscapes. The calls of the birds from various European locations and a couple of American spots are treated with a dub mentality, stretched to near illegibility while keeping their pure beauty intact. Wieselman finds his way through this copse of sound, gently bending in clarinet drones and applying a touch of percussion to draw attention to the underlying rhythms in some of the bird's songs. The combination of elements slowly morphs into something like a beautiful alien communication caught on a shortwave radio band or hearing a contemporary chamber ensemble rehearsing in a warehouse a few miles down the road. Each successive spin of this LP will only draw you closer and closer to the source.