Regina's version of comic con — the Sask. Entertainment Expo — includes celebrity guests at the International Trade Centre this weekend.
Reviews and recommendations are unbiased and products are independently selected. Postmedia may earn an affiliate commission from purchases made through links on this page.
Article content
The U.S. actors' strike has forced Mike Fisher to go a little off script for this weekend's Saskatchewan Entertainment Expo.
Along with his lead role as the founder of Regina's third annual pop culture convention, Fisher has taken on additional media responsibilities for this year's event — running Saturday (10 a.m.-6 p.m.) and Sunday (10 a.m.-5 p.m.) at the International Trade Centre — because his celebrity guests are somewhat handcuffed by the Hollywood strike.
Article content
"They've all requested to not do any press, so that has made it really challenging," said Fisher. "As the organizer, I've been doing some but it's very different when you can't have the celebrities doing some interviews. I'm just excited they could come because we weren't sure for a while. Obviously we're in Canada but most of them are from the States so it's kind of a weird situation. They don't want to publicly appear that they're kind of breaking the (picket) line, right? It has been tricky."
Fisher was able to secure four celebrity guests for Regina's version of Comic Con: Khary Payton (Ezekiel from The Walking Dead), Amy Jo Johnson (the original Pink Power Ranger), Judith Hoag (April O'Neil in the 1990 movie Teenage Mutant Ninja Turtles), and Nolan North (prolific voice actor in high-profile video games and animated shows).
Fisher is excited about the "wide range" of attractions for various fandoms, even though the celebrity guest list is relatively short.
"Once the strike was in full swing, it was tough to get any more," he noted. "It became more challenging as it went on so we just decided to go with a bit of a smaller guest list this year. In 2019, I think we had seven or eight. But we want to make sure we're not overextending."
Article content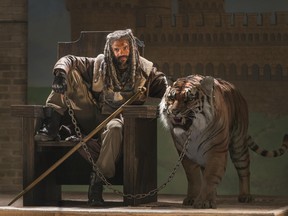 The actors are scheduled to participate in Q&A sessions with fans, but there will be some restrictions. Notably, actors are not supposed to promote anything that's associated with the studios.
"We found that they still talk about the process and how they got into acting," Fisher said. "They'll still sign autographs, take photos and all that sort of thing. It's just they can't talk about (current projects). Gone are the days when that's not being filmed and put on the internet instantly. That's why they have to kind of be careful."
Despite some minor adjustments, the process of recruiting guests was fairly normal this year.
"I wasn't sure how it would go but it wasn't bad at all," said Fisher, who originally launched the Saskatoon Expo in 2013. "I've been doing this for 10 years so I have a good relationship with the agents. I just said, 'Let me know who's available and who's willing to do this' and they're always really good."
Along with celebrity guests, the expo features a little of everything. There's a cosplay showcase, retail vendors, local and national artists, comics, games, displays, and more.
Article content
"The (special) guests get the attention, obviously, but the thing I always like to mention is how much fun it is for families," said Fisher. "It's not just for hard-core nerds or people that love TV and movies like I do. There's something for everybody."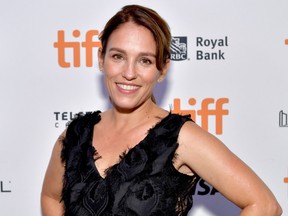 Sask. Expo Regina, which debuted in 2019, is still in recovery mode after a two-years hiatus amid the COVID pandemic.
Although the event returned last year, a lot of patrons stayed home.
"We probably did the show too soon after lockdown …," Fisher noted. "We wanted to get the vendors back in the building because it was a tough couple years for them as well. But we were really low for attendance. This year has been challenging in that way because we kind of had a bit of a hole to dig out of, but we want to make sure it keeps happening in Regina. We're a smaller show for sure but we want to make sure those don't disappear. That's really important to me."
Based on the early response to this year's show, Fisher remains optimistic about the potential for a resurgence in Regina.
He's also hearing good things from organizers in other cities.
"It seems like every show that has happened so far this year, attendance has been back to normal and even better in some cases," he added. "I'm very hopeful that this year will be the one that gets us back on track and we can keep doing it. I think we have two booths left for vendors so we're essentially sold out, which did not happen last year. We've had a lot more engagement online with our attendees and the buzz just seems to be a lot more this year.
"I'm feeling good about it."
For more information or to buy advance tickets, visit reginaexpo.com.