Music aficionados know it — vinyl isn't dead.
Over the past few years the venerable long player has staged a comeback, surpassing CDs to once again become king of physical music formats.
While vinyl can be found scattered throughout Baton Rouge, including at thrift shops and, especially, antique stores, there are main four record stores in the Baton Rouge area that boast impressive collections for sale.
Though prices vary wildly — rare vinyl can be worth hundreds, while banged about records can be found for as little as $2 — be prepared to pay in the $20 range for a standard, easy to find album.
Pop Shop Records
Once known as the Atomic Pop Shop and located in an eye-catching blue building on Government Street, Pop Shop Records has thrived since it moved to its current South Acadian Thruway address in 2019. 
The former church it's now based in also houses the MidCity Ballroom music venue and the Baton Rouge Music Exchange music store, making it a sort of three-in-one music haven. If so inclined, you can buy a record, strum a guitar and catch a show without even leaving the building.
Pop Shop records has a wide range of used and new vinyl. Second-hand records are often sourced from individual collections, many from the '50s through the '70s, while there are also plenty of reissues. Be prepared to hear something a bit unusual or modern playing in the background: a recent visit was made to the sound of Canadian indie pop band Alvvays, while a rough and ready live set from Pavement was also given a spin.
Don't overlook the $2 bin: a recent visit turned up rough and ready records from The Impressions, Rolling Stones and Con-Funk-Shun.
Address: 136 S Acadian Thruway. Hours: closed Monday and Tuesday, open Wednesday through Sunday 12 p.m. until 6 p.m.
The Exchange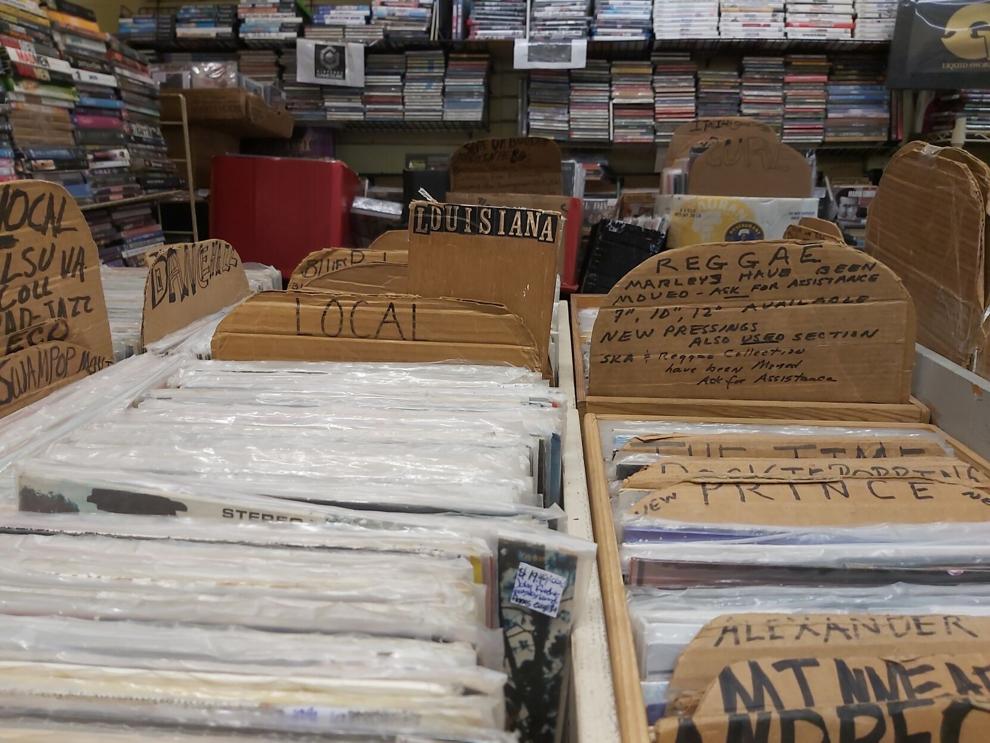 It's easy to get an idea of the Exchange just by glancing at its exterior. Flanking the doorway are boxes of records, hundreds of albums packed in together in what seems like a haphazard — but is actually well-organized — fashion.
It's the same story inside. Crammed full of vinyl, it's not hard to feel there's buried treasure scattered everywhere.
The maze of records is meticulously categorized, and owner Victor Holiday can point you toward whatever you're after.
"When that phone rings and someone asks for something, you've gotta know where it is," he said.
The Exchange has been at its Government Street location for about seven years, though it's actually been around since the early 2000s.
It has a little bit of everything, an approach that Holiday jokingly calls "throwing it on the wall and seeing what sticks": along with the stacks of vinyl there are also CDs, DVDs, shirts, a few books and video games. 
Musically, as Holiday puts it, "We've got everything from international music to metal."
It's no exaggeration. 
Address: 5104 Government St. Hours: Closed Sunday through Wednesday, open Thursday through Saturday 11 a.m. until 6 p.m.
Capital City Records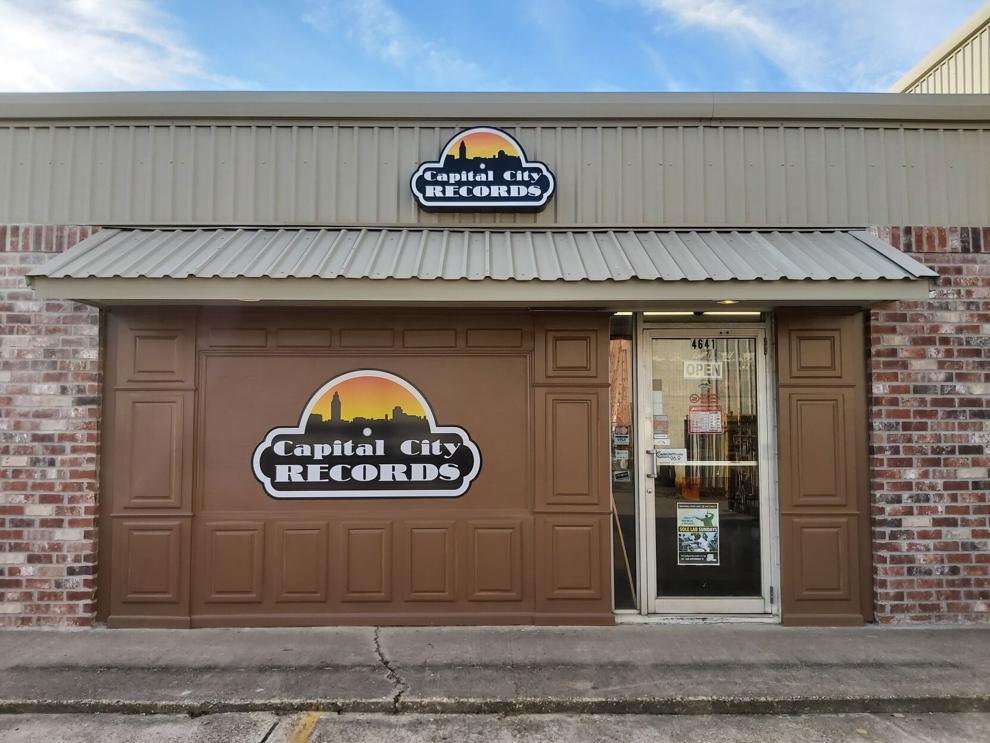 Located on Perkins Road near College Drive, Capital City Records is a neat and tidy record store nestled in the back of a little shopping center. 
Leaving aside a rack of CDs, the focus is pretty firmly on records. While there's the usual selection of classic rock, which is something of a Baton Rouge staple, there are also plenty of other genres like alternative, hip-hop and reggae.
There's a special focus on alternative music from the late '70s through the '90s — Television's "Marquee Moon" was on the stereo during two recent visits, if that's any indication — but, as the staff say, they're inclined to stock "anything interesting, really."
On a recent visit, a hard to find mint copy of Jamaican musician Carl Campbell's "Zion Dub" album occupied prime position, priced at a cool $300 (on the opposite end of the scale, a Toots and the Maytals record from the same collection could be found in the store's excellent bargain bin).
Address: 4641 Perkins Road. Hours: Closed Sunday and Monday, open Tuesday through Saturday 11 a.m. until 5 p.m. 
Classic Vinyls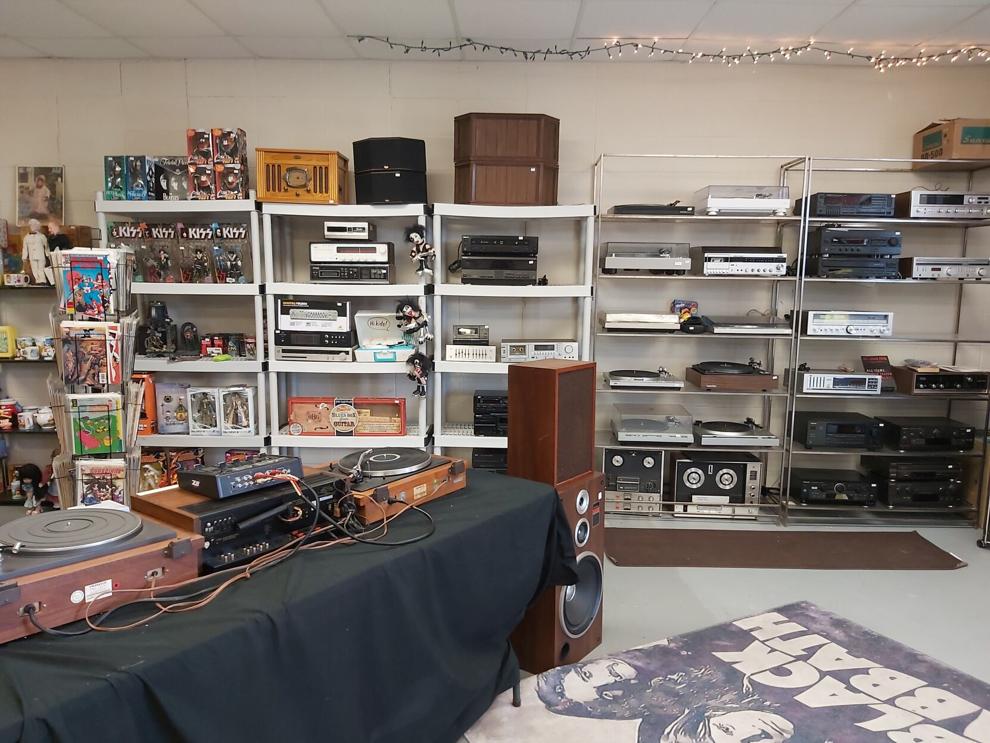 Located on Coursey Boulevard, Classic Vinyls is the only specialist record store not in the Mid City area.
Along with vinyl it sells also old games, CDs, memorabilia, and, especially, plenty of turntables and audio equipment. It also hosts a decent amount of live music, occasionally courtesy of owner John Ruiz Jr. who's an experienced and talented musician in his own right.
The store's extensive record collection has a wide range, with plenty of rock, blues and country among others. One notable addition is one of the most infamous records in music history — the Beatles' "Yesterday and Today" complete with the banned "butcher cover," showing the quartet covered in raw meat and chopped up baby dolls. Though they can be worth thousands, this one's for sale for $500.
Its discovery was the stuff dreams are made of. Ruiz Jr. found the record in a box someone had left outside the store's front door on his very first day in charge in 2021.
"I said, 'If that's not a sign from God, I don't know what is,'" he says.
Address: 11903 Coursey Blvd. Suite A. Hours: Closed Sunday, open Monday through Saturday 10 a.m. until 5 p.m.